For autism entities, SEC, labor intermediation center
Specialisterne has its own training and labor inclusion programs, but it also seeks to collaborate with other organizations that cover certain geographical areas or are focused on types of activity different from ours (basically, administrative and IT tasks).
Thus, we have already collaborated with some foundations and associations dedicated to people with autism and with a Special Employment Center. In these cases, we have adapted our training to the tasks and group involved, and trained personnel from these organizations in part of our methodology.
Click on this map to find out more details about the projects we have carried out or are carrying out in Spain with Gureak (Basque Country), Autismo Ávila and Esment (Mallorca).
In international projects (Argentina, Brazil, Costa Rica, Mexico, Poland) we have also collaborated with local organizations to carry out joint projects.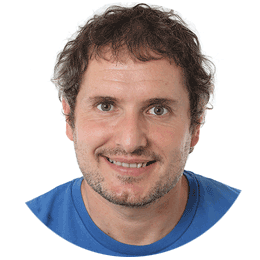 "Meeting support needs is key"
Thanks to our collaboration with Specialisterne we have improved our resources to detect and assess the competencies of our job seekers with ASD / Asperger. And we have learned that knowing / meeting your particular support needs is key to your performance. In several cases we have managed to marry our job offer with their talents and motivations, with very satisfactory results.
JOKIN LARRAZA
GUREAK ITINERARY GUIDANCE TECHNICIAN